"In six weeks, my student will go from not understanding any basic knowledge of what to eat or drink before or after a workout, or what to cook to support their fitness goals, to being educated enough to cook, fuel and track their progress based on their specific body, lifestyle, sport and goals with confidence in every aspect and setting of their active lives. COUPLING THAT with a YEAR of 1:1 private support is a sure fire recipe for success!"
-Chef Siiri Sampson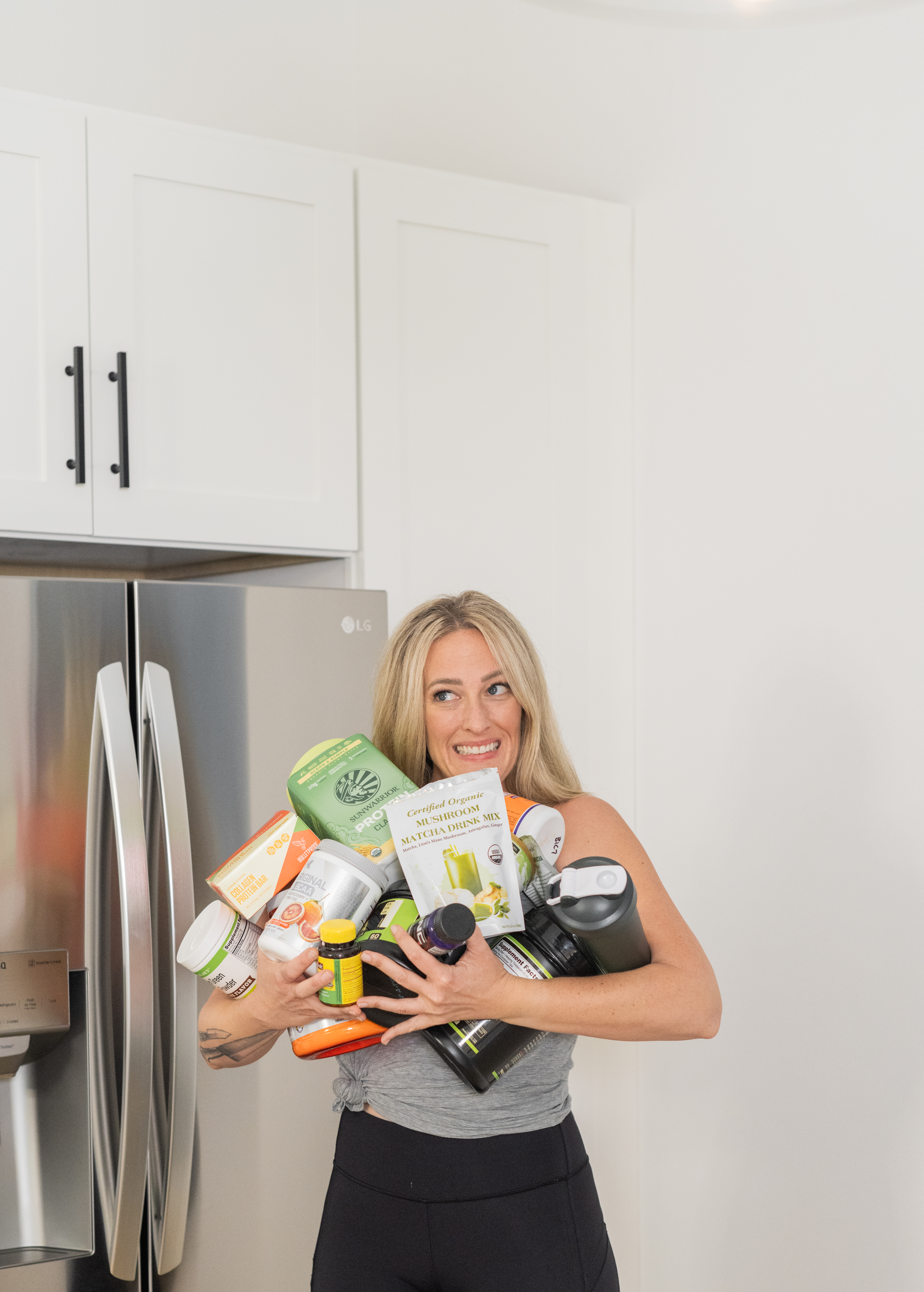 Have you been wondering what to eat before or after your workouts for best results? Or thought "How important is food to my results in the gym or outdoor sports?"
Are you curious about maximizing muscle gain, or why you can't seem to lose bodyfat even though you're crushing your workouts?
Have you been lured before by the ideas of "Intermittent Fasting" and fad diets, wondered what the heck "Macros" are and if you should care, or if there's such a thing as Good versus Bad carbohydrates?
If you are active for 30+ minutes per workout, 2 times per week or more, you will benefit from this course!
In the self-paced, 6 week long guided course, Chef and Coach Siiri Sampson will walk you through the reasons and science-based facts that will dispel the clutter we hear in media on the daily. She consults with field experts including PhD's, MD's, CD's and more. The result is synthesized information, easy-to-understand science, actionable steps and built in accountability.
Then, after you graduate from the 6-week academy, you'll have your first private session with Siiri to kick off a year of working together - with her depth and breadth of knowledge across both the food industry as well as the fitness industry, there isn't a stone left unturned or a recipe left un-adapted!
Start your work on integrating Food and Nutrition into your Fitness Journey with an expert guiding the way!
WHAT'S INCLUDED
THE 6-WEEK, PACED CORE ATHLETE NUTRITION ACADEMY COURSE, COVERING:
CORE 5 BUILDING BLOCKS OF RESULTS IN THE GYM
MACROS, MICROS + TDEE
FUELING YOUR WORKOUTS: BEFORE, DURING + POST
ATHLETE'S KITCHEN: BUILDING BASICS (TOOLS, PANTRY, FRIDGE) + MEAL PLANNING 
PREP + COOKING: RECIPES, PREP WORK, PORTION + RATIOS
METRICS, SMART GOALS + ACCOUNTABILITY
PLUS
4 QUARTERLY LIVE, 90 min private 1:1 session
Your first 1:1 session with me will take place AFTER you've completed the 6th week of the CORE ATHLETE NUTRITION ACADEMY. We do it in this order to ensure you've got a current, working knowledge of the CORE pillars of sports nutrition. We also do this so that we ensure the absolute best use of our time together. We wouldn't want me just repeating things that are covered in one of the modules you already have access to, right?! Here's what to expect as a framework for our time together.
FIRST SESSION: Detailed Goal Setting:
90-minute one-on-one call/zoom/FaceTime
Set baseline, refine S.M.A.R.T. goals you outlined in week 6 of CORE ATHLETE NUTRITION ACADEMY
Plan YEARLY, QUARTERLY and MONTHLY milestones + actions together
QUARTERLY FOLLOW UP SESSIONS: At the end of your first call, we will schedule your next, quarterly 1:1 touch point call which will accomplish:
Refreshed strategy + tactics to exceed goals
1 customized, refreshed plan and tactics to reach your goals through 3 customized, live workshops
Exclusive access to Chef Siiri for any questions or additional help on the fly, via phone, text, video and email for the entire duration of your workshop sessions
HOW TO PREPARE: 
You can take notes during each session, write up your homework discussed and agreed on, follow through on it and report back during the next session.
Each subsequent quarterly session has a "recap and troubleshoot" component, to ensure comprehension and usability before digging into the next focus area.
You receive a private link with evergreen access to replay on-demand as often as you like.
Bundle Contents
Showcase courses and coaching in your Bundle.