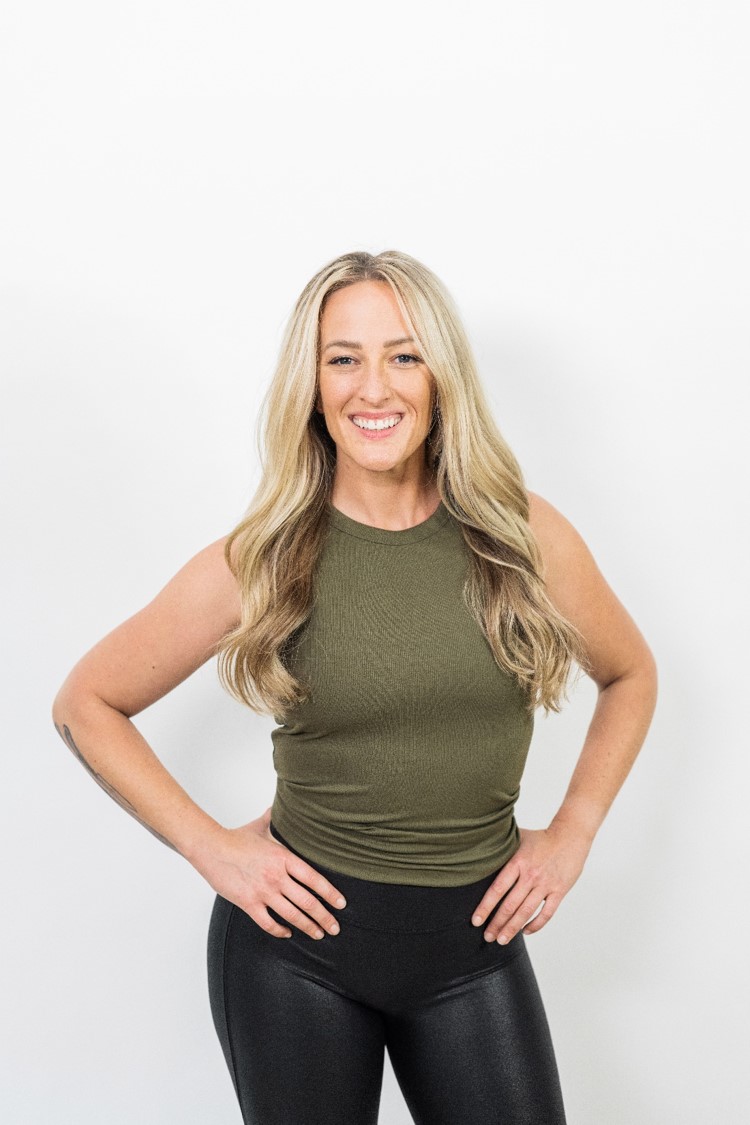 HOW IMPORTANT IS FOOD TO MY RESULTS IN FITNESS?
Have you been wondering what to eat before or after your workouts?
Are you curious about maximizing gains, or why you can't seem to lose weight even though you're crushing your workouts?
Have you been lured by the idea of "Intermittent Fasting," wondered what the heck "Macros" are and if you should care, or if there's such a thing as Good versus Bad carbohydrates?
Chef Siiri will walk you through the reasons and science-based facts that will dispel the clutter we hear in media on the daily. She's consulted with experts including PhD's, MD's, CD's and more. The result is synthesized information and a solid place to start your work on integrating Food and Nutrition into your Fitness Journey!
WHAT WE'LL COVER :
•FUELING YOUR WORKOUTS: PRE AND POST
•BUILDING BLOCKS OF RESULTS IN THE GYM
•INTRO TO MACROS
•HUNGER TIMELINE
•CARBS: GOOD OR BAD?
CLIENTS WHO HAVE TAKEN THIS COURSE SAY:
"I had no idea how often I slump or hit a wall so to speak until I had this accountability." -Sarah B. 
"I've struggled with the skipping meals. Making some chicken breast for dinner & a salad. Plan on making some turkey meatballs tomorrow as part of my food to go plan. I will get better. Good news is that my body was craving the pre WO smoothie this morning. " -Sharon P.
"I haven't been super diligent about making EVERY recipe yet, but the fact I've made ANY is huge improvement. And I feel like I'm killing my workouts now! Added a plate doing rows today and did chin ups instead of TRX bicep curls. So grateful!" - Seth A.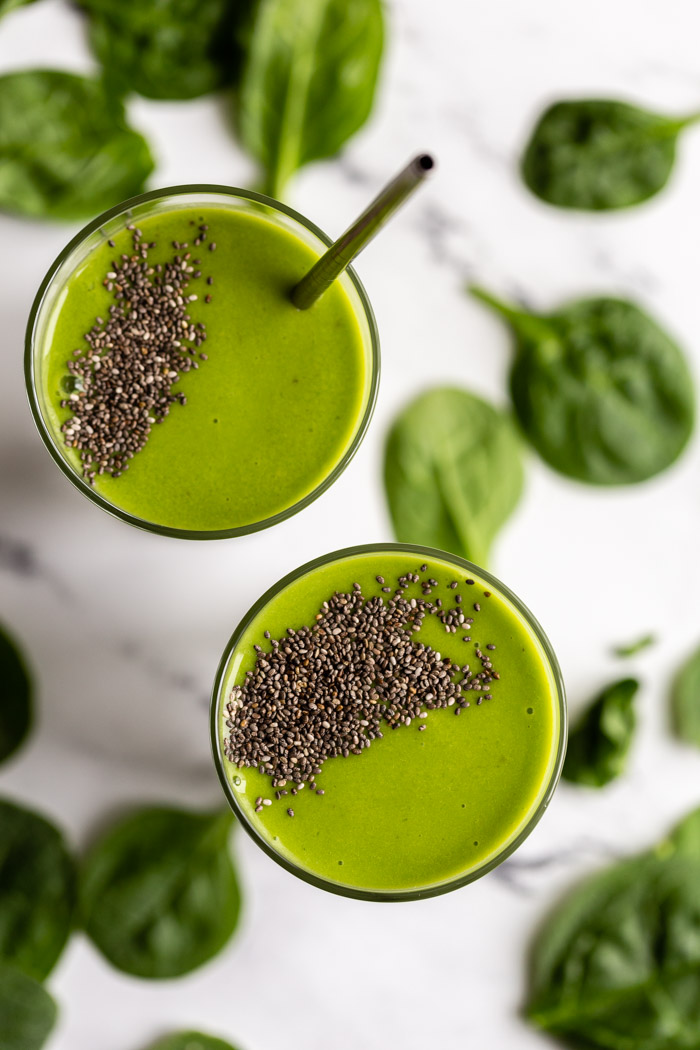 Workout Fuel Recipes
Specifically designed to fuel your body before, during and after your workouts, Chef Siiri has formulated exactly what your body needs to power up and get results.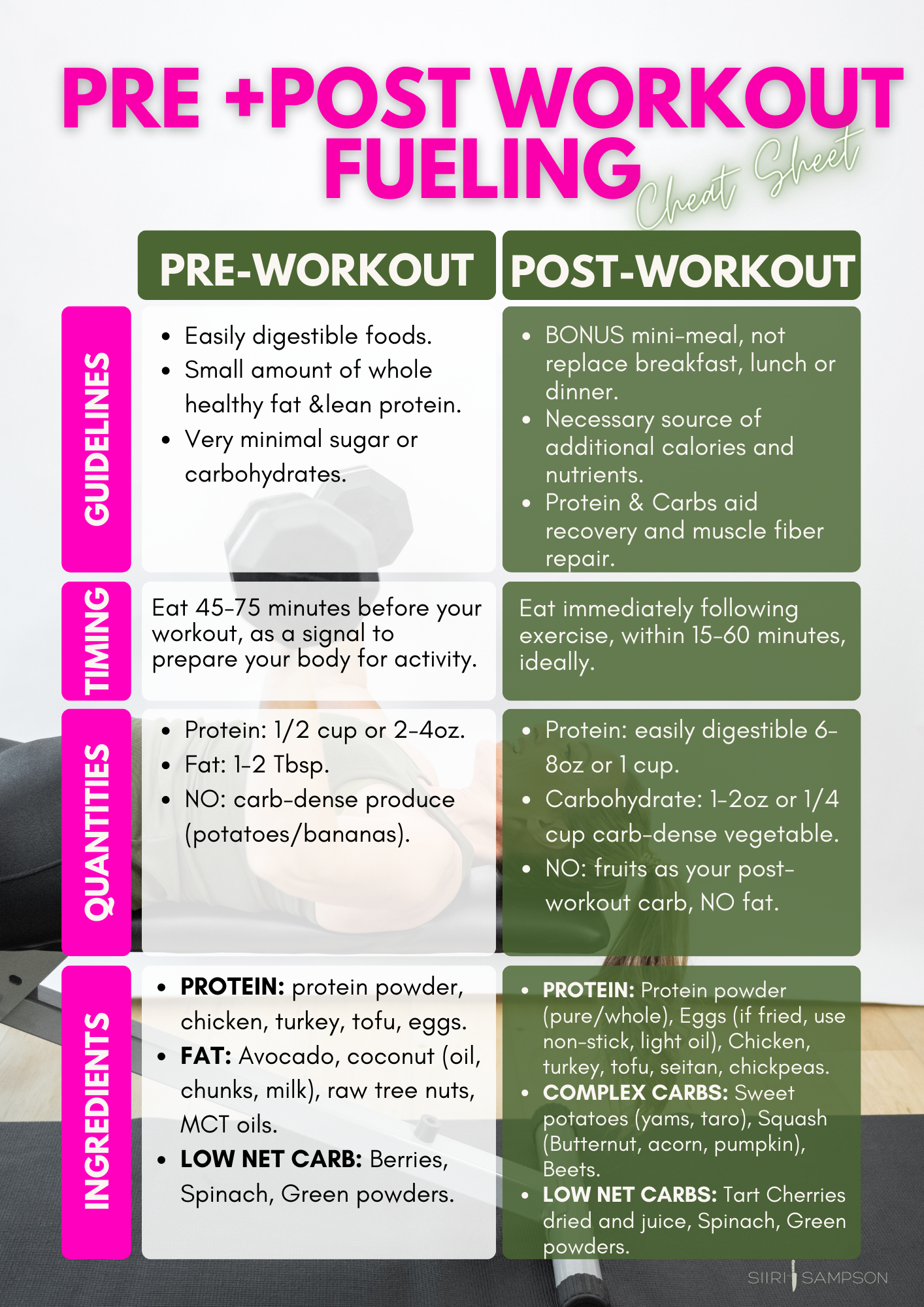 Downloads and Guides
Easy-to-use downloads, recipe guides and ingredient variables (for all dietary restrictions, allergies and preferences) make sticking to your plan straight forward!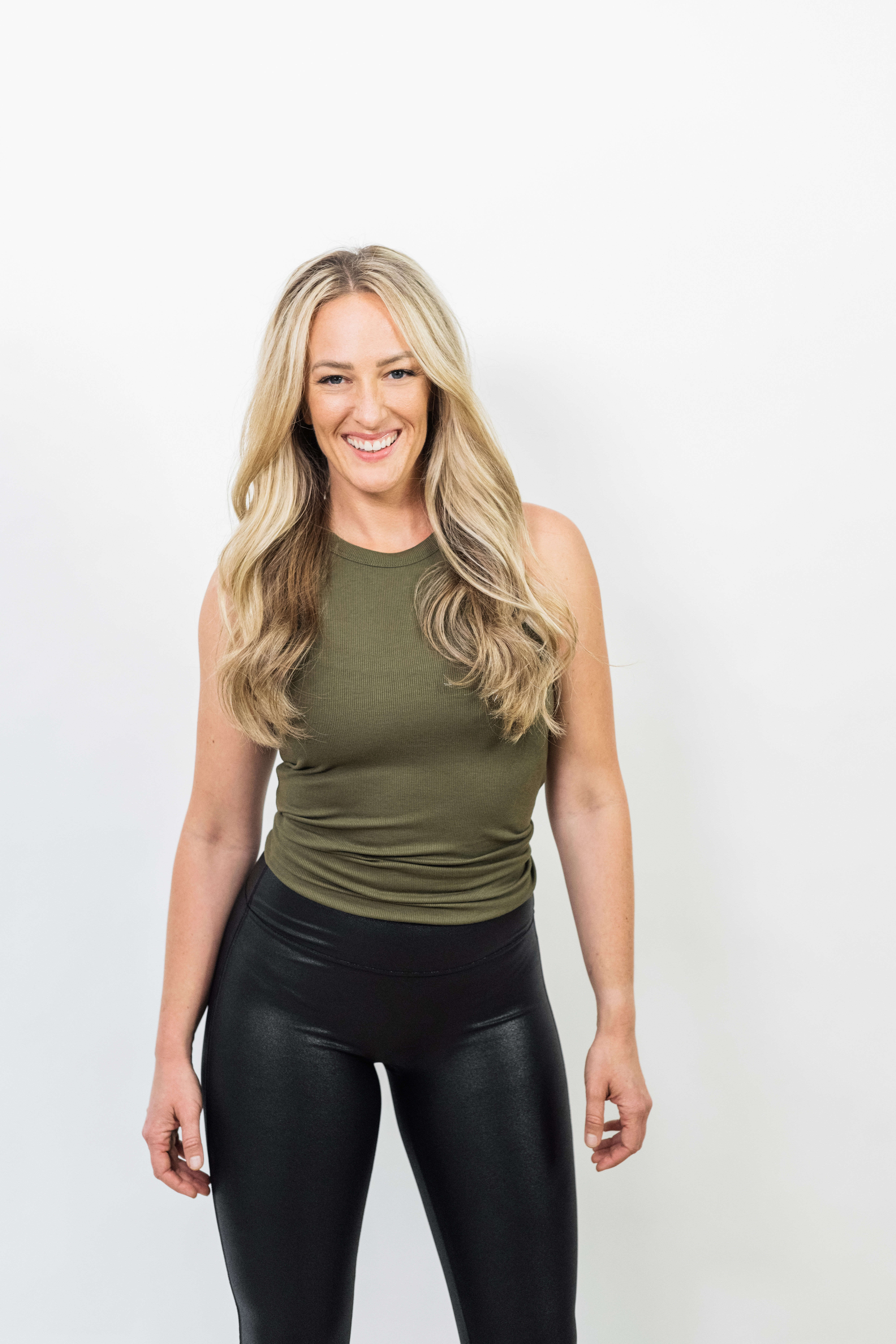 Lead by Example
Since 2000, Chef Siiri has also coached fitness classes off and on as her side passion. She currently coaches at a High Intensity Interval Training gym in her spare time, and has taught everything from kickboxing and spin class, to Pilates, circuit training and weight lifting. Her athletic background spans triathlons, modern and classical dance, tennis and more!