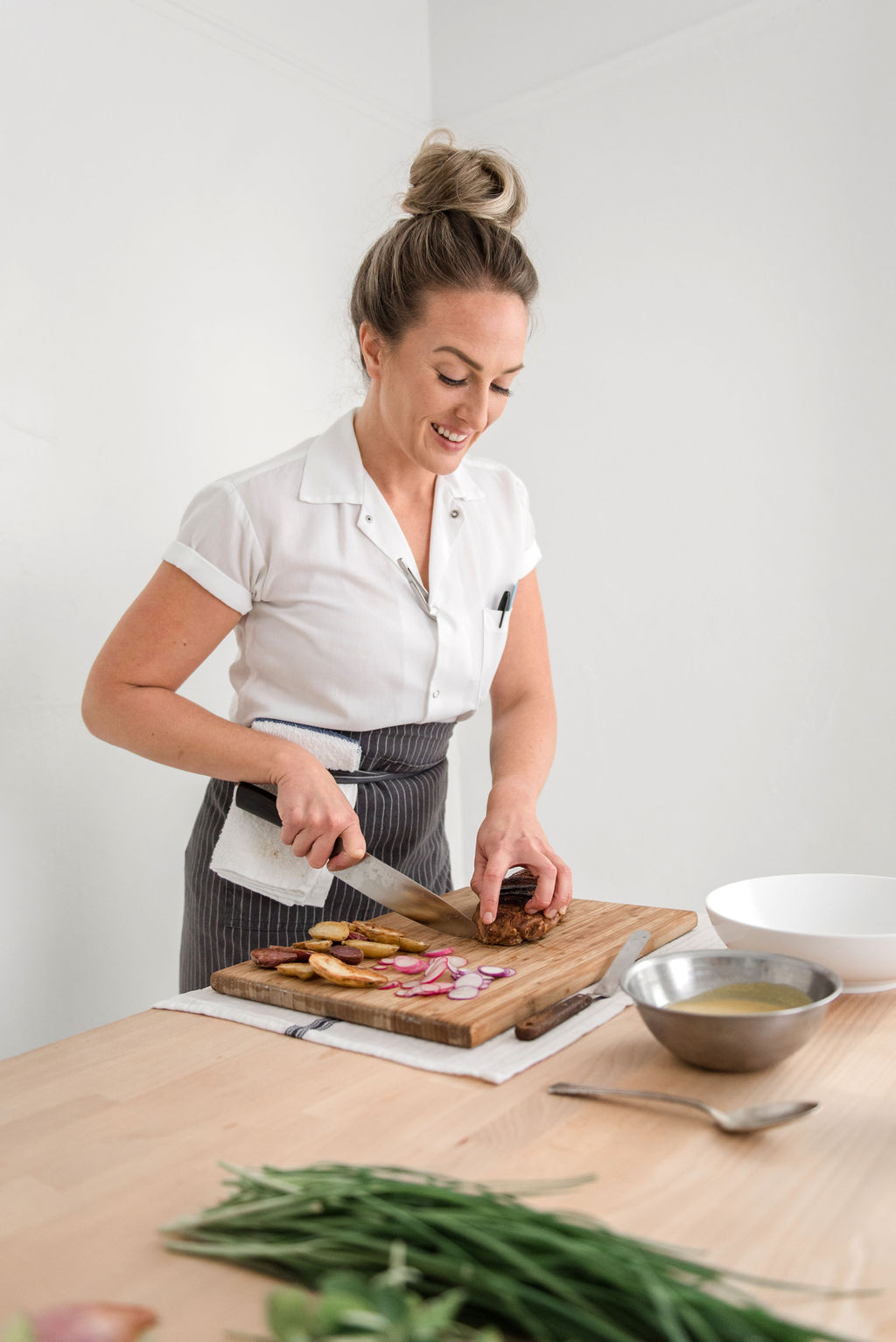 HOW IMPORTANT IS FOOD TO MY RESULTS IN ACHIEVING MY GOALS?
Do you have BIG, HUGE goals for the 4th Quarter of 2021?
Do you have SMALL, seemingly doable goals that seem to keep slipping off the priority list? (Don't we all?!)
Are you curious about how you can maximize your productivity between now and the Holidays through some small tweaks or focuses on your daily nutrition?
At the recent She Leads Me Connections Breakfast held at Her Connection Hub, we dug into goal mapping, prioritizing, and so much more!
And now, for those who could not attend live, we've issued this special replay of the live talk.
WHAT WE COVER :
Mapping out your specific S.M.A.R.T. goals for Q4.
Building awareness of the mind body connection.
Debunking common mistakes we all make when it comes to feeding ourselves.
Assessing our hunger timeline on our busiest days to ensure we're fueling up appropriately.
So much more!
PLUS: A complete LIVE Q&A section where guests asked questions specific to their goals!
WHAT DO I GET?
PDF downloads specifically created by Chef Siiri with the help of her trusted team of licensed MDs, PhDs, CRD and Nutritionist colleagues to aid in attacking your Q4 goals methodically with accountability.
Recipe eCookBook with 4 "Crash Kit Dinners" that are adaptable and ready to eat in about 15 minutes each!
Grab and Go Crash Kit quick start guide.
60 minute replay of live talk with Chef Siiri, including live Q&A.
Permanent access to the live class recording and all supporting documentation.
FREE 15 MINUTE MINI CONSULT WITH CHEF SIIRI to move your goals down!
CLIENT'S WHO ATTENDED
THIS TALK SAY:
"I had no idea how often I slump or hit a wall, so to speak, until I had this accountability." -Sarah B. 
"I've struggled with the skipping meals. Making some chicken breast for dinner & a salad. Plan on making some turkey meatballs tomorrow as part of my food to go plan. I will get better. " -Sharon P.
"Thanks for the tips and the Crash Kit idea, I went to the store and built mine right after the talk, lol!" -Amanda P.
"I haven't been super diligent about making EVERY recipe yet, but the fact I've made ANY is huge improvement. And I feel like I'm killing my workouts now! Added a plate doing rows today and did chin ups instead of TRX bicep curls. So grateful!" - Seth A.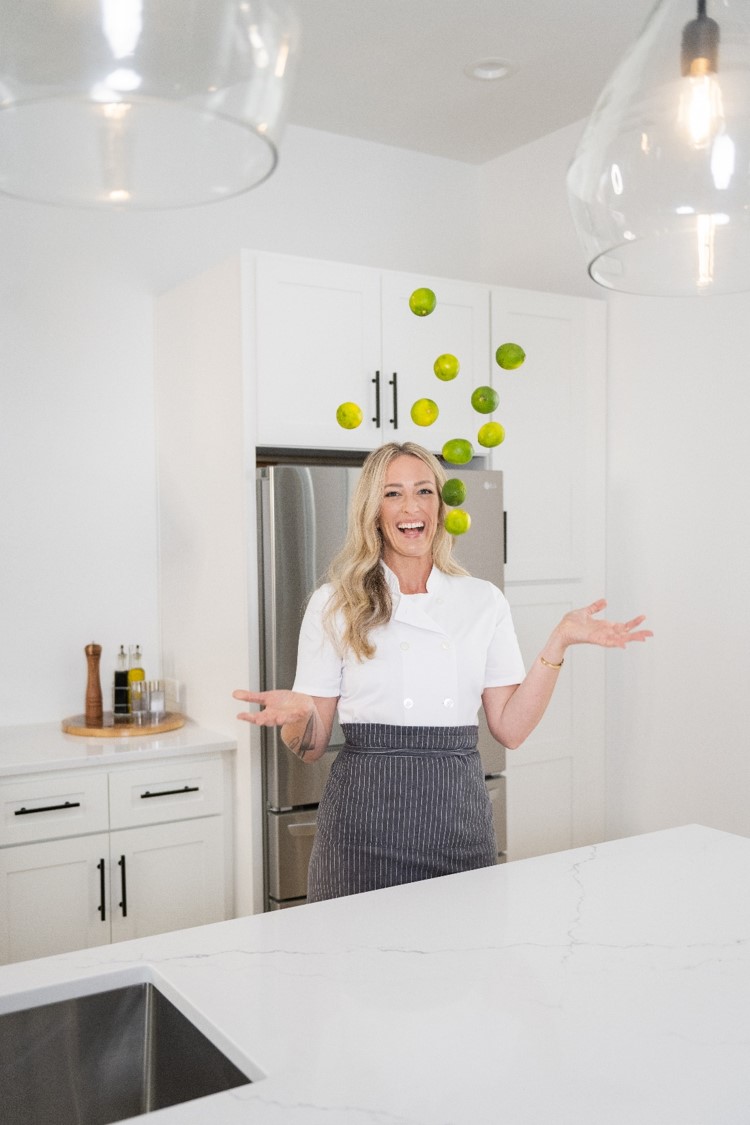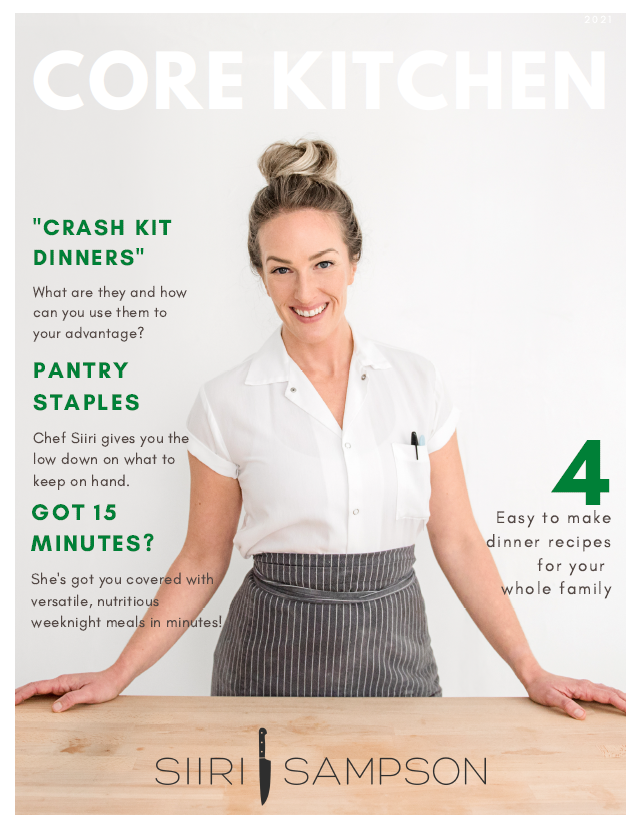 Specifically designed to fuel your body no matter where your goals take you. These dinners are efficient, scalable and adaptable!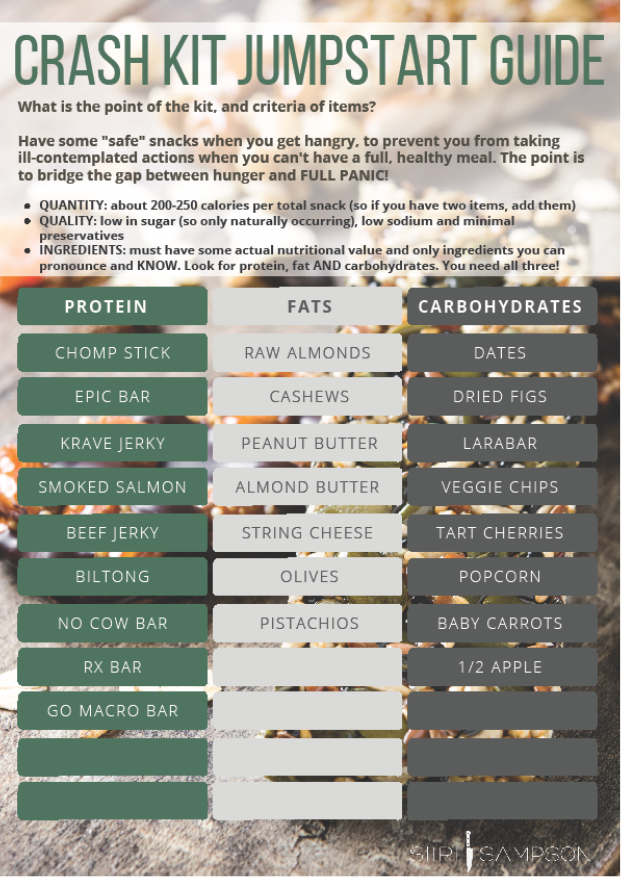 Downloads and Guides
Easy-to-use downloads, recipe guides and ingredient variables (for all dietary restrictions, allergies and preferences) make sticking to your plan straight forward!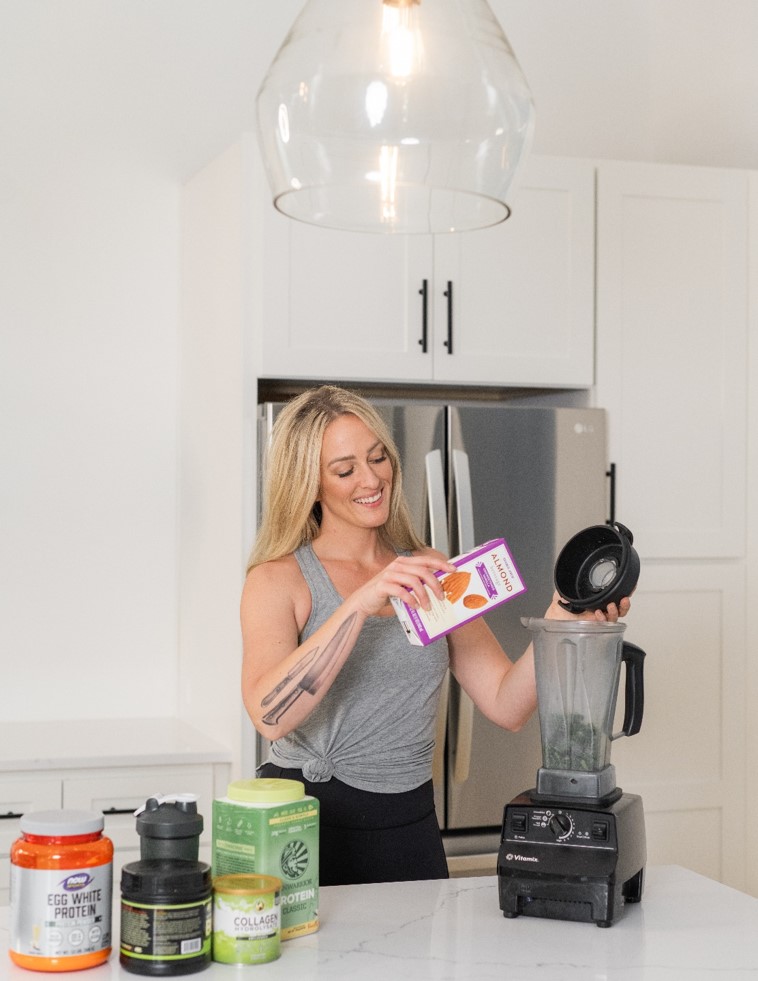 Chef Siiri consults with a network of degreed and licensed experts across numerous fields to test and research tactics and recipes. She is the conduit that distills expert data and couples it with delicious ingredients to keep you excited about cooking, eating and reaching your goals!